Published 13 April 2023
Basseterre
Buckie Got It Media Source
St. Kitts' 25th Annual Music Festival Lineup Amplified with Exciting New Talent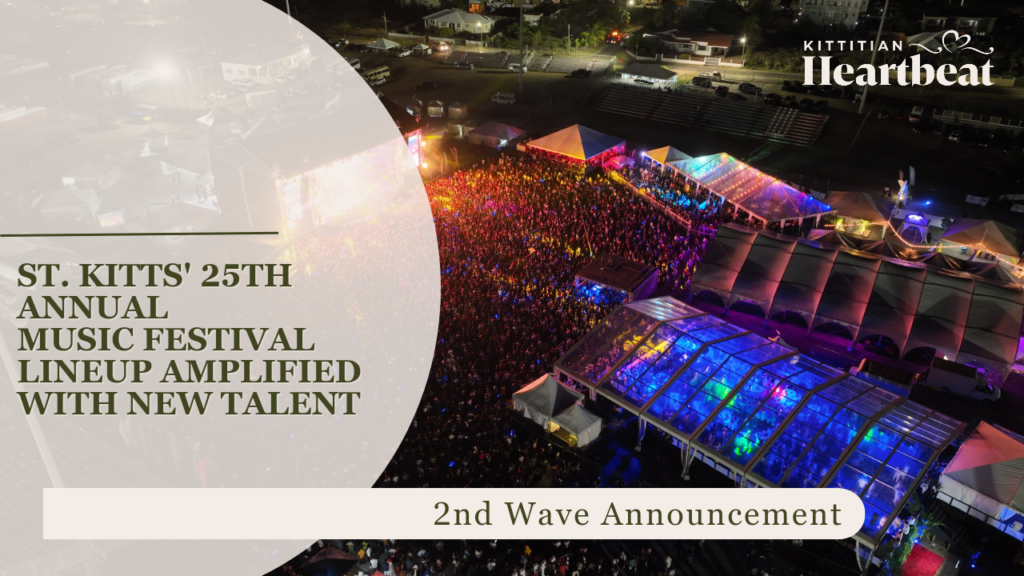 Basseterre, St. Kitts (13 April 2023) – The countdown to the 25th Annual St. Kitts Music Festival intensifies with 19 electrifying new musical acts revealed today. The St. Kitts Music Festival, 22-24 June at Warner Park Stadium, showcasing a mix of Soul, Soca, Jazz, R&B, Reggae, and more. The festival's musical versatility unites A-list musicians, island visitors, and locals for a memorable celebration of culture and entertainment. The latest performers named to the Festival schedule include:
Burna Boy
AkaiiUSweet
Kollision Band
Small Axe Band
Stadics
Erica Edwards
Anthony B
Romain Virgo
Teejay
Nicha B
313 Family
Mr. Bagnall
Kes the Band
Nailah Blackman
Preedy
Gramps Morgan
Nu Vybes Band International
Ricardo Drue
Dexta Daps
"The 25th annual Music Festival is sure to make waves throughout the region," said Ellison "Tommy" Thompson, CEO of the St. Kitts Tourism Authority. "This year's event will once again bring meaningful experiences to the community and visitors, not only through music but through the island's vibrant culture and adventurous offerings."
"The Music Festival is notorious for its diversified music and experiences, which bring audiences from around the world to St. Kitts for an epic festival weekend," said Honourable Marsha Henderson, Minister of Tourism, International Transport, Civil Aviation, Urban Development, Employment, and Labour. "This spectacular lineup will maintain the festival's continued growth and sets the tone for a tremendous Summer of Fun in St. Kitts."
The new acts join the stellar roster, featuring Chronixx, Koffee, Govana, Skillibeng, Air Supply, Valiant, Patrice Roberts, Skinny Fabulous, Byron Messiah, and GrandMasters Band.
To cater to the high demand for the festival, American Airlines has recently revealed its plans to add more flights to St. Kitts. These additional services are scheduled for 21 June and 25 June, offering more opportunities for music lovers to travel to the event and participate in the festivities.
More information on tickets and the lineup can be found here.
The St. Kitts Music Festival kicks off the "Summer of Fun" for the Federation and features programs across culture, cuisine, music, and adventure. Additional celebrations include:
30 June – 2 July – Nevis Mango Festival
13-23 July – St. Kitts & Nevis Restaurant Week
27 July – 8 August – Nevis Culturama
31 August – 30 September – Caribbean Premier League Cricket
Visitors are reminded to regularly check the St. Kitts Tourism Authority website (www.visitstkitts.com) for updates and information.