Published 6 June 2019
Buckie Got It, St. Kitts and News Source
MEDIA RELEASE
ADVOCATES CALL FOR DR. WILLIAM M. CONNOR TO BE DESIGNATED A NATIONAL HERO
June 06, 2019
BASSETERRE, St. Kitts: The enormous legacy left behind by Bishop Reverend Dr. William M. Connor O.B.E., who was a strong community activist and pioneer of the Baptist movement in St. Kitts and Nevis, has led to renewed calls for the Sunday School Giant to be recognised as a National Hero.

"It is time we have somebody who is not a politician [named] a National Hero and it should be him," said Lincoln D. Connor, Senior Pastor of the Antioch Baptist Church (ABC) at the opening of the church's new sanctuary at Lime Kiln on Sunday, May 26, 2019. "It should be him because he has justly changed the landscape of this country forever."
The call echoed sentiments expressed by St. Kitts and Nevis' Ambassador to the United Nations His Excellency Sam Condor. Condor served as the Federation's Deputy Prime Minister from 1995 to 2013 and represented West Basseterre in the Federal Parliament from 1989 to 2015. As a young boy, Condor spent a lot of time in The Village, as the area is commonly called, and benefitted from Dr. Connor's exploits as did countless others.
Dr. Connor founded ABC in West Basseterre on March 05, 1963 and went on to establish missions in Lodge in 1964 and St. Pauls in 1965. However, Brother Connor as he was affectionately called, rose to national prominence by pioneering Sunday schools throughout St. Kitts that touched almost every life in the country for many decades through Christian fellowship and acts of kindness.
At the May 23, 2019 ribbon-cutting ceremony for the new ABC sanctuary at Lime Kiln, Leader of Her Majesty's Loyal Opposition, the Right Honourable Dr. Denzil Douglas, noted that while the church introduced the first National Vacation Bible School to the islands back in 1966, it was the Sunday school that formed the foundation for many not just in West Basseterre, but also as far away as Newton Ground, St. Pauls and Parsons.
"And I as a little boy in St. Pauls can remember attending Pastor Connor's Sunday School in the afternoon," he stated.
Dr. Connor's tireless efforts to uplift persons through community service and spiritual engagement was recognised in 1988 when the newly constructed public primary school at St. Johnson Village was named the Dr. William Connor Primary School in his honour. He passed two years later in 1990.
"The volume of people who tell you their lives have been profoundly changed because of this man. It is time to make him a National Hero," Pastor Connor reiterated. "You cannot walk anywhere in St. Kitts and somebody doesn't know Brother Connor," he added while reflecting on the outstanding contribution of the Baptist pioneer.
As such, the charismatic pastor called on church members and the general public who share this belief to write to their elected representatives, parliamentary senators and others in authority to voice their opinions. An advocacy campaign will also be launched in this regard.
St. Kitts and Nevis currently has five National Heroes, the first being the Late Right Excellency Sir Robert L. Bradshaw. The others are the Late Excellencies Sir. C. A. Paul Southwell; Sir Joseph N. France; and Sir Simeon Daniel. The fifth National Hero is Dr. the Right Excellent and the Right Honourable Sir Kennedy A. Simmonds. Sir Kennedy is the only living National Hero.
END
Editor's note: The audio inserts are attached as are photos.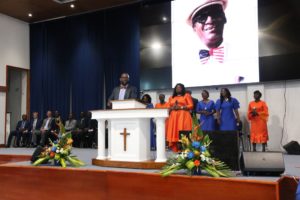 Photo 1: Pastor Lincoln D. Connor remembers the contribution of Brother Connor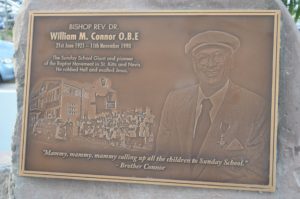 Photo 2: Plaque commemorating Brother Connor's contribution