Published 6 August 2020
Buckie Got It, St. Kitts and Nevis News Source
Consumers International is delighted to announce that 25 Consumers International members from developing and transitional economies are to be awarded a grant of £2,200 each to implement this year's Green Action Fund campaigns.


The Green Action Fund is an annual award that promotes sustainable consumption across the globe through awareness-raising, training, and educational activities. This year, in response to the global COVID-19 pandemic, grantees are planning their campaigns in compliance with national and WHO guidance. Some campaigns will be conducted virtually, while others will focus on practices being replicated by households.

The projects will focus on a range of issues, from an innovative campaign to reduce plastic waste at household level in Lebanon, to accelerating the growth of the circular economy in Mexico, supporting local communities that have been hit hardest by COVID-19.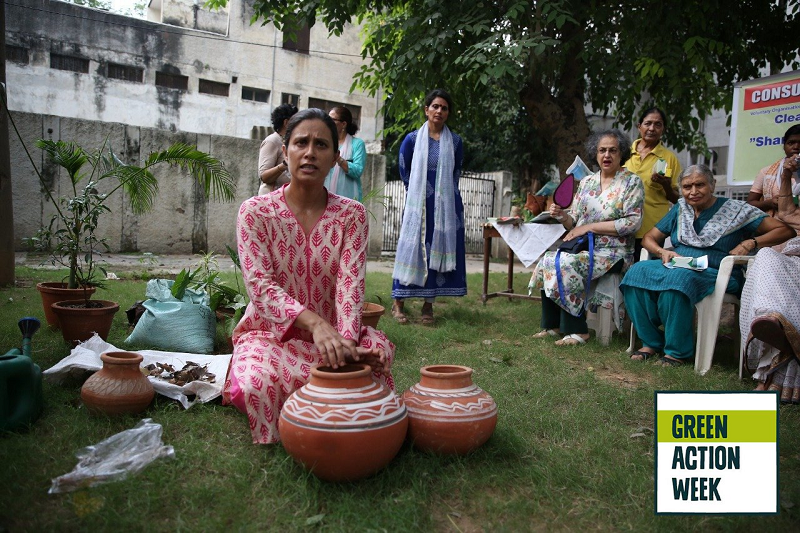 Consumer Voice, India, deliver their campaign in October 2019
This year's theme – Sharing Community
With the consumer advocacy movement committed to driving forward the 'green recovery' in response to the pandemic, 2021 will be a decisive year for progress towards the Sustainable Development Goals – key milestones include the UN Environment Assembly in February and COP26 in November 2021.
The 2020 Green Action Fund theme, Sharing Community, speaks directly to SDG 12 – Sustainable consumption and production patterns, and the importance of promoting a culture of sharing and collaboration within communities to reduce waste and improve resource efficiency.
During Green Action Week, the annual global campaign running Monday 28th September to Sunday 4th October 2020, grantees will run activities linked into their wider projects, that mobilise consumers around the theme and promote actions that can be taken to reduce unsustainable consumption globally.

Global action for Sustainable Consumption
This year our members will be running 25 campaigns in 22 countries across four continents: twelve in Africa, eight in Asia-Pacific, three in Latin America, and two in the Middle East.
The grants are made available by our partner, the Swedish Society for Nature Conservation, and administered by Consumers International, with the campaigns being delivered between September and November 2020.

Download our summary to learn more about each project.
Support the #GreenActionWeek campaign
Green Action Week is our opportunity to show how consumer advocacy groups, alongside other organisations and stakeholders around the world, are actively driving sustainable consumption.
We will be using the week to celebrate the new ideas, insight and innovations that are delivering impact and progress towards SDG 12.
Join us by using #GreenActionWeek on Twitter and Facebook to share how you are marking the week. We want to hear updates from the campaigns or actions you are taking to promote sustainable consumption in your country or region.