Published 5 March, 2021
Basseterre
Buckie Got It, St. Kitts and Nevis News Source
PRIME MINISTER HARRIS SALUTES ZIZ RADIO AS A SYMBOL OF NATIONAL PRIDE ON ITS 60TH ANNIVERSARY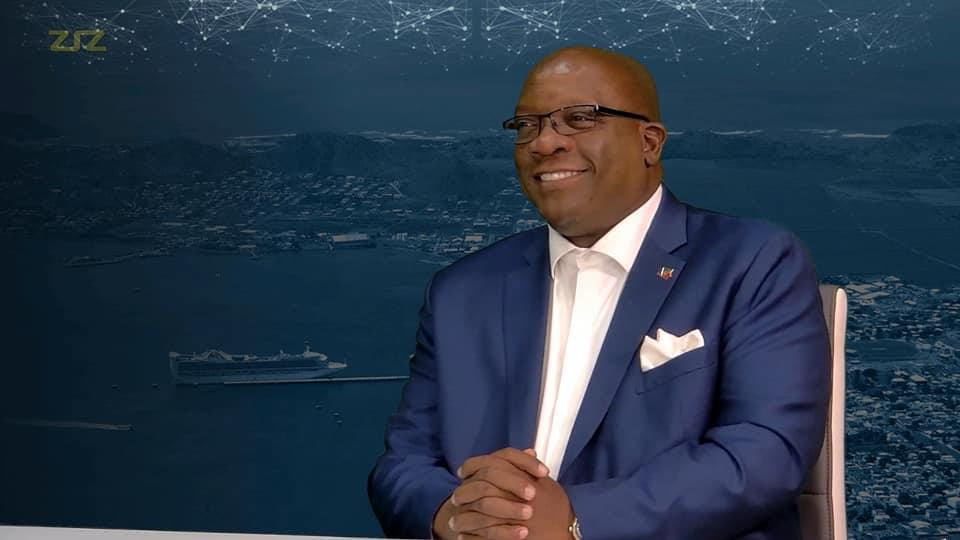 BASSETERRE, St. Kitts, March 05, 2021 (Press Unit in the Office of the Prime Minister) – The state-owned radio station, ZIZ Radio, is today, Friday, March 05, celebrating its 60th anniversary of broadcasting in the Federation of St. Kitts and Nevis.
Theradio station of ZIZ Broadcasting Corporation (ZBC) officially came into operation on Sunday, March 05, 1961.
PrimeMinister Dr. the Honourable Timothy Harris acknowledged the corporation's milestone in a statement during Thursday's (March 04) Sitting of the National Assembly.
PrimeMinister Harris said like many well-known international media organisations, the name ZIZ resonates with many if not all citizens and residents of St. Kitts and Nevis.
"One only needs to mention the name, and everyone knows of what they speak. So, we can think, for example, of the United Kingdom's British Broadcasting Corporation (BBC), even here in St. Kitts growing up everyone longed to get the news from the BBC. The New York Times, the Washington Post or even CNN all took on a similar exposure and acclaim. It is in that light and admiration that we in St. Kitts and Nevis hold ZIZ, our national broadcasting station. ZIZ is the number one station in St. Kitts and Nevis and it is a symbol of our national pride [and] an emblem of St. Kitts and Nevis," the prime minister said.
Dr. Harris further noted that, "Following the official launching, ZIZ started transmitting for a three-hour period, between 6:00 and 9:00 every evening. Today ZIZ is broadcasting 24/7 on radio and has a television operating platform and is available on every significantly established social media platform. This speaks to the growth, the ingenuity and resilience of the station and our people. Its reach and influence are unparalleled within our nation."
Sixtyyears after its first broadcast, Prime Minister Harris said ZIZ Radio remains the predominant broadcasting station in St. Kitts and Nevis with daily programmes that continue to touch all communities across St. Kitts and Nevis.
"It has helped to inform, to educate and to entertain, to build a healthy national consciousness, to inspire a positive sense of shared national purpose. ZIZ has been instrumental in creating necessary ethical sensibilities when needed in our times of social and/or political discord. These must always be among the purposes of not just ZIZ, but the general broadcasting profession. It can only be achieved with fairness, justice and an unshakable resolve towards its public function," Dr. Harris added.
ZIZ Broadcasting Corporation is currently hosting a week of activities in commemoration of the radio station's 60th anniversary. The celebratory activities continue with a health walk on Saturday, March 06 and culminate with a church service at the Antioch Baptist Church with management and staff on Sunday, March 07.