Published 19 March, 2021
Basseterre
Buckie Got It, St. Kitts and Nevis News Source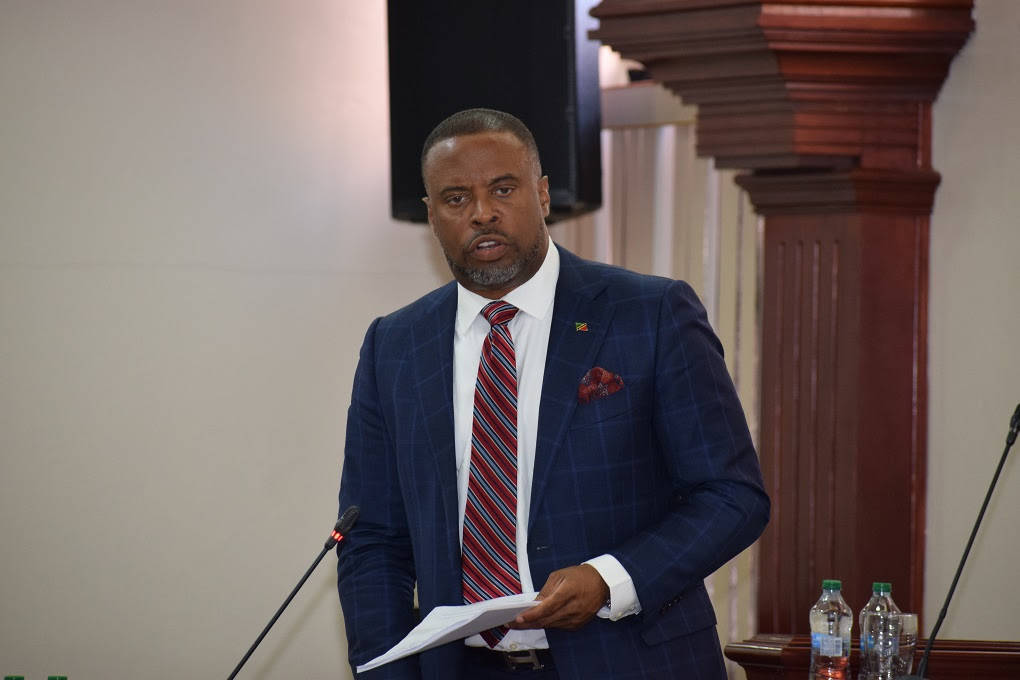 IN SUPPORT OF PROCEEDS OF CRIME (AMENDMENT) BILL 2021, MINISTER BRANTLEY SAYS ST. KITTS & NEVIS IS A RESPONSIBLE NATION
Basseterre, St. Kitts, March 18, 2021 (SKNIS): The Honourable Mark Brantley, Minister of Foreign Affairs and Aviation and Premier of Nevis, supported the Bill shortly entitled The Proceeds of Crime (Amendment) Bill, 2021, during the March 18 Sitting of Parliament. Minister Brantley highlighted that St. Kitts and Nevis is a responsible member of the international community.
"We have come here for the sole purpose of ensuring that our laws remain current and that our countries remain compliant with standards that are being set outside our region and that these assessments that we are forced to undergo are part and parcel of the international response to a problem we feel that as responsible nations, all of us, should collectively condemn, that problem of the illicit flow of money," said Honourable Brantley.

"I believe the Honourable Mover of the Bill, the Honourable Attorney General, has pointed out with great clarity the objectives of the Bill and has made it quite clear that this was a matter that needed to occupy the attention of this House and that we have come today to seek to extract from the last Bill certain provisions which we would like to put into the previously enacted Proceeds of Crime in order to meet certain exigencies occasioned by the review under which we are currently engaged," Minister Brantley said.

He said that the Bill seeks "to give our authorities in the immediate term certain additional tools in their armoury against the illicit flow of money…now the world has been confronted in more recent decades with issues of terrorist acts and of course terrorist financing."  

"And as a result Mr. Speaker, the ambit and scope of what money laundering is has had to be expanded as we seek to grapple with the ever-creative mind of the criminal and with the events as they unfold regionally and internationally which say to us that as a responsible member of the international community, we have an obligation to respond and respond in a way that ensures that the reputation of St. Christopher and Nevis remains intact," stated  Minister Brantley.

The Proceeds of Crime (Amendment) Bill, 2021, was passed unanimously in Parliament on March 18, 2021.