Published 22 March, 2021
Basseterre
Buckie Got It, St. Kitts and Nevis News Source
Published on
March 22, 2021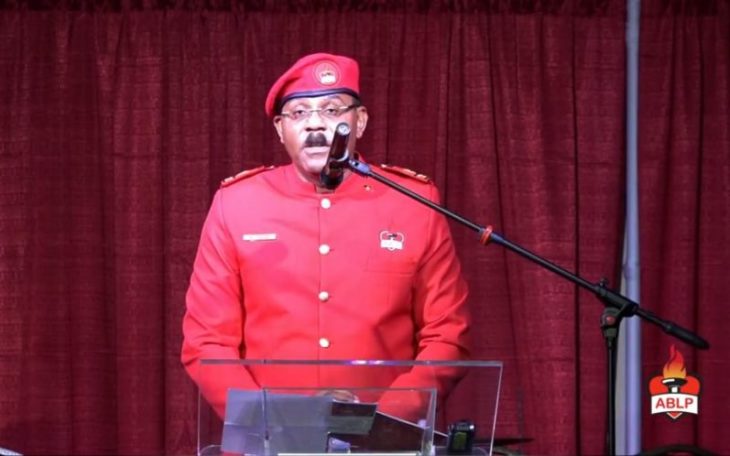 CARIBBEAN NEWS SERVICE — The prime minister of Antigua and Barbuda says former Barbados-based pilots of the beleaguered regional airline LIAT, are rotten elements responsible for the demise of the carrier.
Gaston Browne was at the time responding to a class-action suit by the terminated pilots against the Antigua and Barbuda government.
Ten former pilots are part of a constitutional motion filed recently in the High Court in St John's by Captain Neil Cave of Barbados. They insisted that they won't be bullied into backing down despite Browne's pledge to end all support for LIAT if "pilots and those who represent them" continue to frustrate his efforts to rescue the collapsed carrier.
"You see those very pilots, especially those in Barbados, I'm told that they are some rotten elements, and one of the reasons why LIAT collapsed is not so much because of COVID you know, it's because of the behaviour of them rotten elements within LIAT," Browne said Saturday on local radio.
"They would not cooperate within the government to recapitalize the company and to streamline the operations so that they could be more efficient to ensure the viability and sustainability of LIAT.
"So, after those rotten elements done mash up the company, they coming to make trouble again. But as they saying goes, 'they better wet their hands and wait for us because we coming hard,'" Browne added.
The Antigua and Barbuda leader described the litigation as "very unfortunate," adding that if LIAT 1974 Ltd goes into liquidation, at best the former pilots would get about five per cent of what is owed to them.
The constitutional motion against the government is challenging the constitutionality of the recently amended Companies Act which prohibits anyone from suing the Antigua and Barbuda government over any claims against LIAT.
The claimants, who have named the Attorney General as the only defendant, also want the court to order that they be awarded costs and/or other relief the court may deem just.
The ex-pilots are also requesting that the court declares that Section 564 (1) of the Companies (Amendment) Act No 17 of 2020, is in contravention of Section 15 (8) of the Constitution of Antigua and Barbuda by limiting the claimants' constitutional right to access the court for a determination of their civil claim against LIAT 1974 Limited which was filed in 2015 and was pending at the time Parliament passed the law.
"I find the proposed litigation to be very disruptive and obviously designed to undermine our efforts to salvage LIAT 1974 Ltd and I think in essence too that they are literally undermining themselves, because if they were to undermine this herculean effort by my government to salvage LIAT 1974 Ltd and they precipitate the liquidation of the company, then we will have no choice but to distance ourselves from any liability that would arise therefrom," Browne said.
"You know the saying 'want all get none?' Let them go ahead because they may end up getting nothing, or little. How do you resolve an issue by berating a government that is trying to assist you and literally taking the government to court? It makes no sense."