Reggae artiste Kabaka Pyramid is the winner of the 2023 Grammy for Best Reggae Album, besting a field of Jamaican entertainers as the only first-time nominee among them.
His project, 'The Kalling', was nominated along with Sean Paul's 'Scorcha', Koffee's 'The Gifted', Protoje's 'The Third Time's the Charm', and Shaggy's 'Come Fly Wid Me'.
On Sunday, presenter Arturo O'Farrill announced the 'Well Done' singer as the winner during the 65th Annual Grammy Awards premiere ceremony, held in Los Angeles, United States.
Kabaka Pyramid's immediate reaction after accepting the award and standing in front of the microphone: "Mi can't believe it. Rastafari live."
He continued: "I know I don't have whole heap a time, I just want say thank you to the Academy, thank you to all the other nominees. We are representing Jamaica, we representing the Caribbean."
He also thanked his mother, father, management team as well as those who worked on the album with him, including Damion 'Jr Gong' Marley, who produced the sophomore album.
"We just some kids from Kingston Jamaica," Kabaka Pyramid said after also thanking everybody "supporting reggae music, positive, conscious music."
The entertainer dedicated the win to Bob Marley's grandson Jo Mersa, who died last year, and "all a my family", before ending with, "Nuff love, blessings every time" and a big up for fellow nominee Protoje.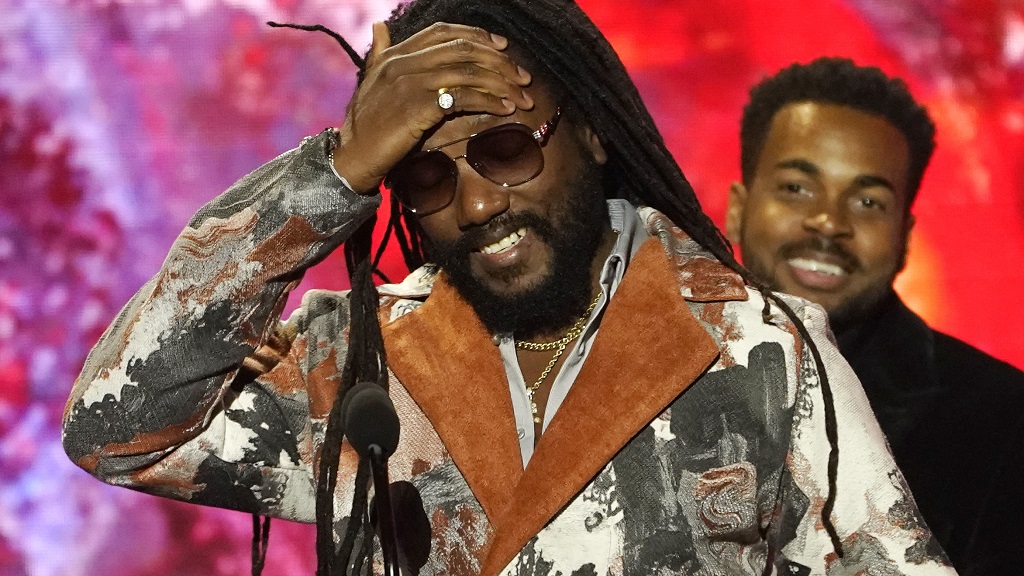 At the 64th Grammy Awards, the Best Reggae Album was won by US-based band SOJA with 'Beauty In The Silence', which triggered a firestorm of debate within the reggae fraternity as it was another time a non-Jamaican person or group had won the Grammy Award for Best Reggae Album.
British band Steel Pulse won in 1987 with their album 'Babylon The Bandit'. 
https://jamaica.loopnews.com/content/kabaka-pyramid-wins-grammy-best-reggae-album