Published 5 July 2023
Basseterre
Buckie Got It Media Source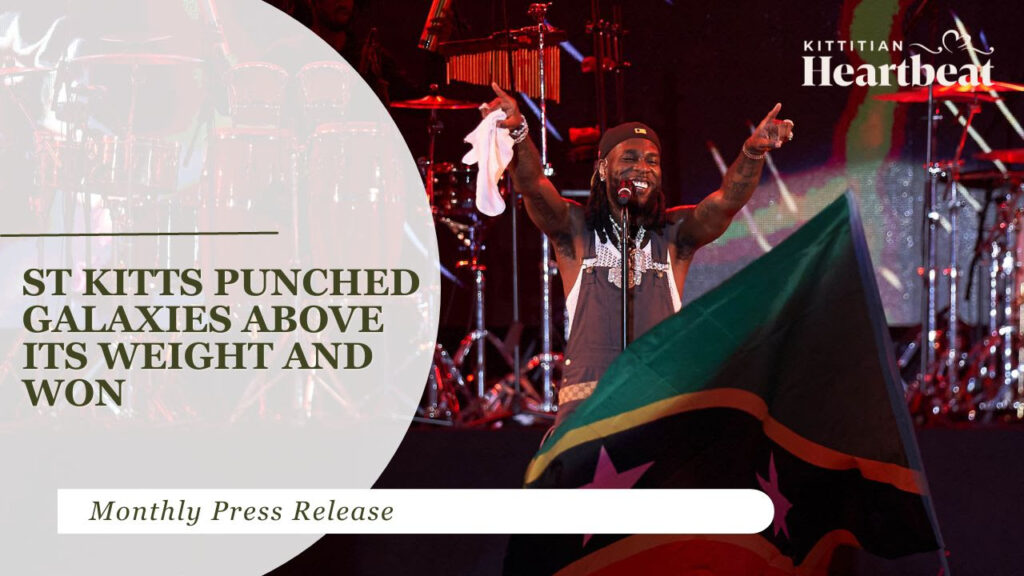 Basseterre, St. Kitts (05 July 2023) – The St. Kitts Music Festival, endorsed as one of the leading music festivals in the Caribbean by musical talents such as Anthony B, Gramps Morgan, Govanna, and Romain Virgo, was a massive success as it celebrated its 25th anniversary in June 2023. The festival delivered three exceptional nights of musical bliss, cultural displays, and a 420-friendly zone, providing a well-versed experience for all its patrons.
The 25th edition of the St. Kitts Music Festival received significant coverage across various international and regional media agencies. As part of the Authority's mission to expand its market reach for the festival and the overall destination experience, media agencies such as Ebony, Fault Magazine, Grenada National Media Centre, Loop Caribbean, Soca News, and Vibes FM were hosted on the island which resulted in massive exposure of the festival across multiple popular media platforms.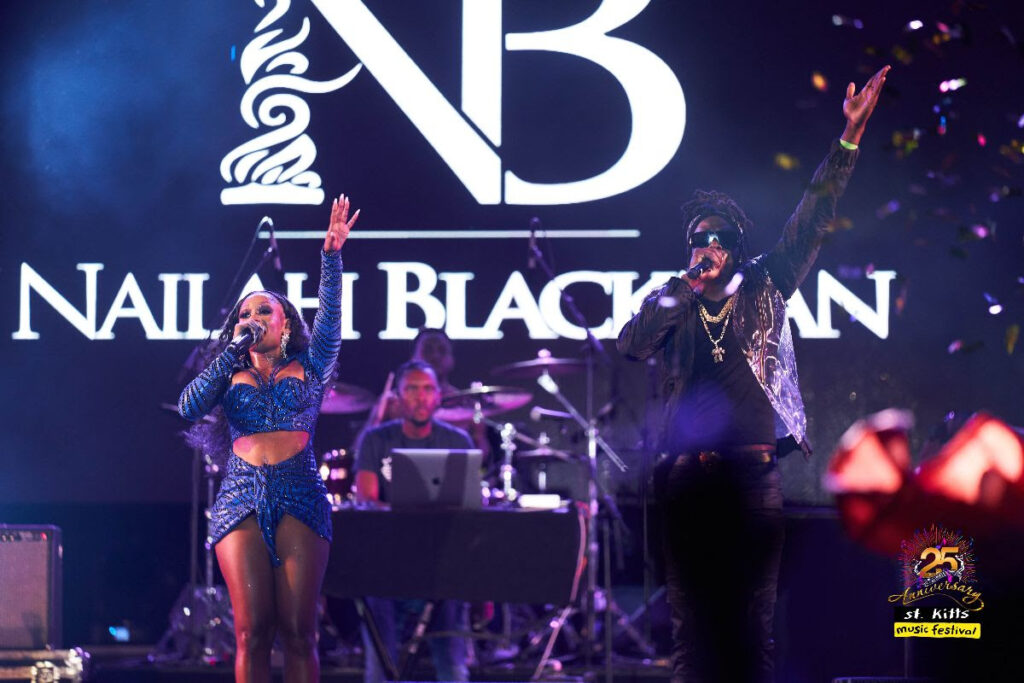 The festival created buzz as Fault Magazine shared that "St. Kitts has punched galaxies above their weight and won. Whatever comes next, they can always look back on 2023 as the year they rose to the mammoth challenge and passed with flying colours."
"The 25th anniversary of the St. Kitts Music Festival was a huge success," shared Honourable Marsha T. Henderson, Minister of Tourism. "As stated during the promotional phase leading up to the festival, the intention of the planning process was to ensure that this year's music festival would be touted as one like no other while simultaneously marketing our destination to the world – and with this mission, we have been successful. Having major international talents such as Burna Boy sharing his experience with his millions of followers across the globe is a testament to the vibrancy and warmth of not only our festival but also our overall destination."
Further to exciting experiences for St. Kitts in June 2023, Minister Henderson led a delegation to New York City at CTO's Caribbean Week to officially announce the commencement of direct, year-round service from New York (JFK) to St. Kitts three times weekly beginning 02 November with JetBlue.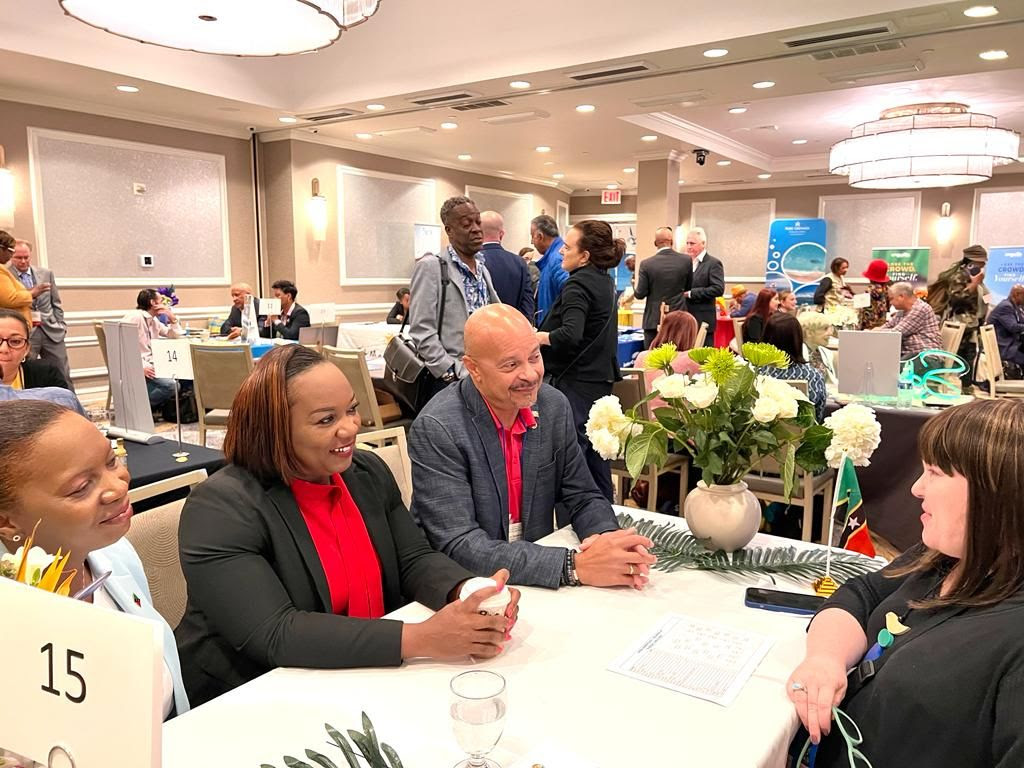 The delegation also included CEO Ellison "Tommy" Thompson and Deputy CEO Melnecia Marshall of the St. Kitts Tourism Authority. Over the week, the delegation participated in key media events to promote the destination and the recently announced JetBlue service. At a Caribbean marketplace organized by the CTO, they also discussed with prominent tourism officials and experts.
"JetBlue's year-round three-times-weekly service to St. Kitts heralds an exciting future for tourism, opening a world of possibilities for travelers seeking to experience our island's authenticity and rich culture," remarked Ellison "Tommy" Thompson, CEO of St. Kitts Tourism Authority."
Summer in St. Kitts is off to an exciting start. As the destination's Summer of Fun calendar progresses, the St. Kitts-Nevis Restaurant Week is next in line to deliver quality experiences. To be held from 13 July to 23 July, Restaurant Week has consistently captured the essence of Kittitian and Nevisian flavour owing to its well-crafted events. Food lovers are encouraged to stay tuned and follow @sknrestaurantweek via Facebook and Instagram to learn more about upcoming activities for this year's culinary joyride.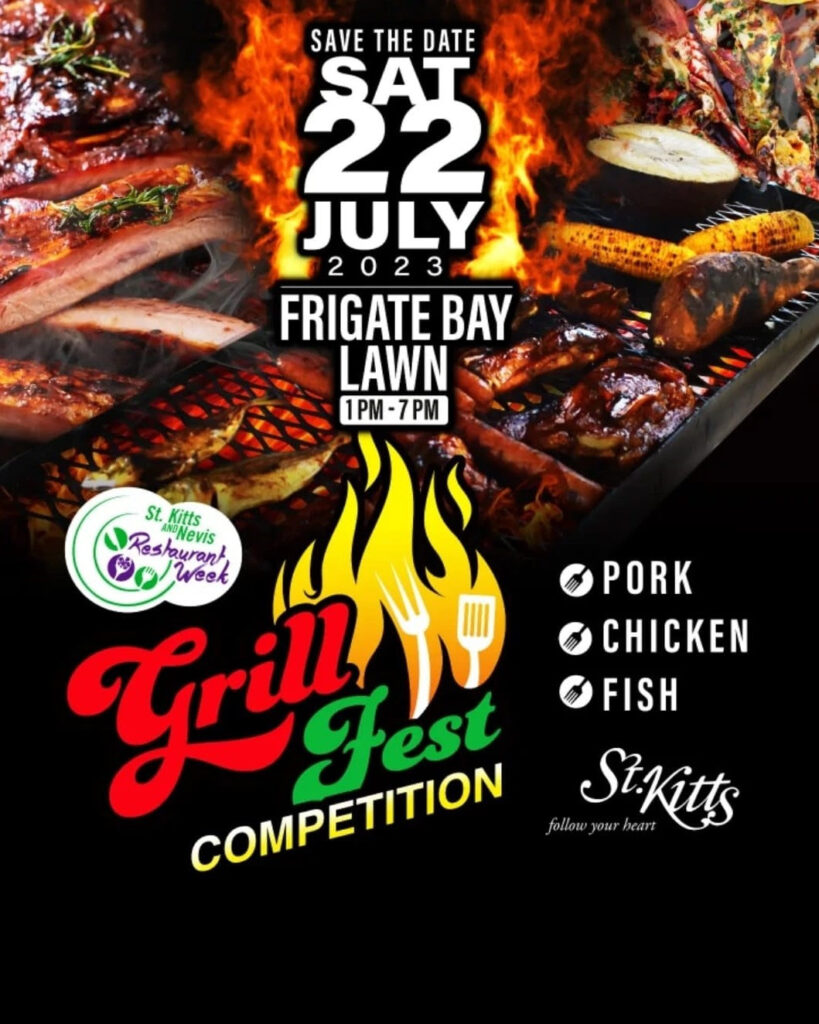 Under the Restaurant Week banner, the St. Kitts Tourism Authority is set to host Grill Fest, an event first of its kind which allows friendly competition amongst the destination's local grillers for cash prizes and bragging rights. Grill Fest, slated for 22 July 2023 from 1 pm to 7 pm on the Frigate Bay Lawn, will also provide a grand family experience offering food, drinks, entertainment, a local vendor display, and a kid zone.
"Grill Fest is an initiative to support small businesses. We love our people. We want them to gain great exposure and an opportunity to earn. The event also allows visitors to experience our destination's incredible culinary offerings. I implore all grillers to encourage their customer base, fellow villagers, family, and friends to come out on Saturday, 22 July, to support our local luminaries within the culinary industry," shared Melnecia Marshall, Deputy CEO at the St. Kitts Tourism Authority.
June 2023 has been exemplary, and St. Kitts continues to shine owing to its innovative efforts to celebrate the destination's unique offerings.