Published 1 September 2023
Basseterre
Buckie Got It, St Kitts and Nevis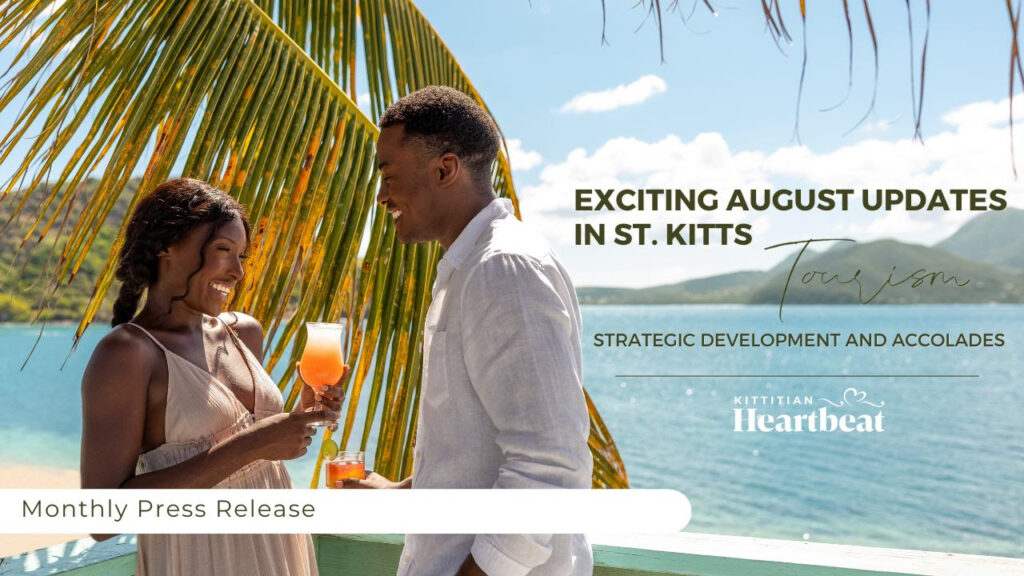 Basseterre, St. Kitts (01 September 2023)– The St. Kitts Tourism Authority continues to pave the way for unparalleled tourism experiences with many exciting updates throughout August. From comprehensive service excellence training to international recognition and global marketing initiatives, St. Kitts continues to prove why it remains a top destination for locals and visitors alike.
Under the leadership of the St. Kitts Tourism Authority, the much-anticipated service excellence training has been successfully launched this month. The initial round of trainings has been conducted, covering many areas, including taxi operators, aloe rub vendors, hair braiders, attractions, tour guides, certified drivers, craft vendors, water operators, bars, and restaurants. To benefit from these transformative workshops, tourism stakeholders are encouraged to register at the St. Kitts Tourism Authority's office at a nominal cost of XCD$50.00.
Emphasizing the significance of this service excellence training, Ellison "Tommy" Thompson, CEO of the St. Kitts Tourism Authority, expressed, "We firmly believe that exceptional service is at the core of memorable travel experiences. These trainings are designed to enhance skills and foster a culture of exceptional service delivery, ultimately elevating St. Kitts as a coveted destination."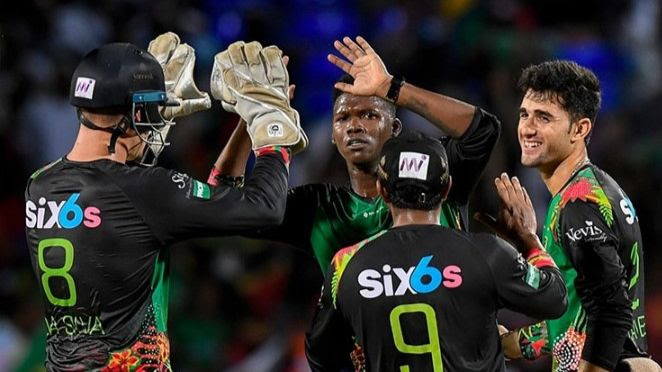 In addition to the service excellence training, August witnessed a series of remarkable events and accolades that continue to highlight St. Kitts as an exceptional tourism destination. The exhilarating Caribbean Premier League (CPL) games captivated sports enthusiasts and fans alike, held at the prestigious Warner Park from the 23-27 of August. The CPL games showcased the island's tremendous capability to host world-class sporting events, further boosting its global appeal.
St. Kitts also proudly secured the title of the "Caribbean's Leading Dive Destination" at the prestigious 2023 World Travel Awards, enhancing the island's reputation as an unparalleled diving paradise. The recognition underscores the beauty and rich marine biodiversity that await divers beneath the crystal-clear waters of St. Kitts.
As the jubilant commemoration of its 20th anniversary continues, the St. Kitts Tourism Authority is thrilled to unveil an exhilarating art competition tailored exclusively for young artists aged between 7 and 12. This esteemed event not only grants young talents an illustrious platform to showcase their boundless creativity and intimate affection for St. Kitts but also symbolizes a momentous milestone for the Authority and the paramount role it plays in the island's thriving tourism industry. Seamlessly intertwining "Land & Sea = Tourism & Me" as its resplendent theme, this captivating competition beckons all aspiring artists to seize this opportunity and partake in a chance to win great prizes. Submissions, in hard copy format, are to be tendered no later than 16 October at the St. Kitts Tourism Authority's office located in the Pelican Mall. Accompanying each submission should be a carefully written composition of 150 words describing the artwork. Moreover, exclusive invitations to the opulent Tourism Month Gala eagerly await the winners of this art competition.
Download: St. Kitts Tourism Authority 20th Anniversary Art Competition Flier
Melnecia Marshall, Deputy CEO at the St. Kitts Tourism Authority, enthused, "St. Kitts possesses an inimitable fusion of culture, natural beauty, and warm hospitality. It is an honour to celebrate our 20th anniversary with an art competition that embraces the creativity of our younger generation, creating lasting memories and a stronger bond with our beloved island."
Furthermore, the Authority recently hosted UK journalist Nick Hammond from the Arbuturian, who embarked upon an exhilarating journey to discover the wonders of the island for his upcoming written piece. Hammond's exploration encapsulated the true essence of St. Kitts, highlighting its rich history, unspoiled nature, diverse experiences, and unmatched charm.
August has proven to be a fruitful month for St. Kitts, captivating discerning travelers and unwaveringly demonstrating its steadfast pursuit of excellence. Embarking on an impressive array of captivating endeavours, from the implementation of meticulous service excellence training to its triumph in securing esteemed accolades, alongside hosting invigorating events and fostering artistic ingenuity, St. Kitts resiliently upholds its mission of becoming a veritable oasis of idyllic splendour amidst the captivating Caribbean landscape.