Published 2 October 2023
Basseterre
Buckie Got It, St Kitts Nevis News Source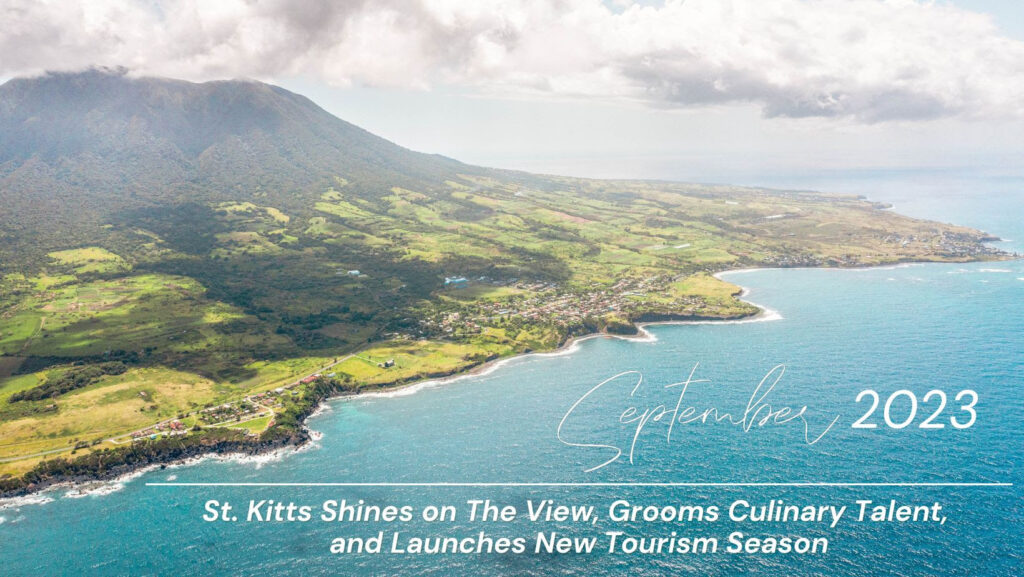 Basseterre, St. Kitts (02 October 2023) – St. Kitts, a jewel of the Caribbean, captivates the world with its features and groundbreaking initiatives in the tourism industry. From a special feature on the American talk show "The View" to launching the career of a promising culinary talent, the island continues to make headlines. Furthermore, the recently held travel trade and media events in major US cities, World Tourism Day 2023 celebrations, and the opening of the 2023-2024 tourism season further define St. Kitts as a pioneering force in the travel landscape.

St. Kitts took center stage by showcasing its picturesque landscapes on a special feature of the highly acclaimed talk show, The View. The island's breathtaking landscapes and immersive experiences resonated with millions of viewers around the globe, sparking an unprecedented interest in exploring the wonders of St. Kitts.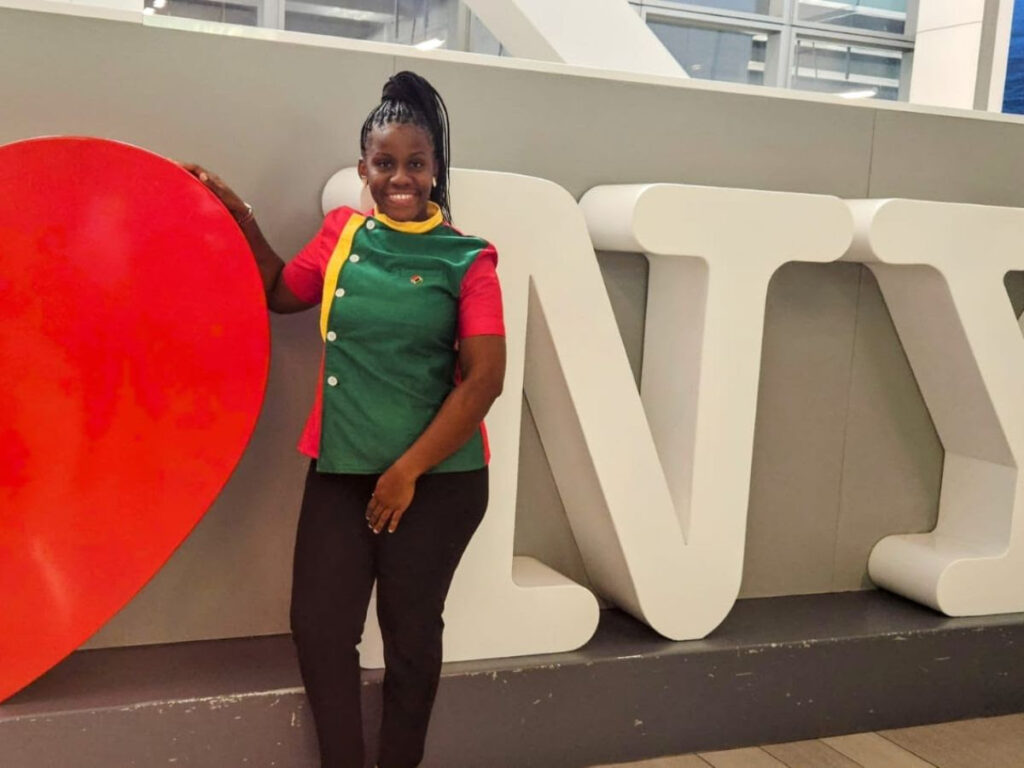 The ongoing alliance between the St. Kitts Tourism Authority and renowned Chef Pino Luongo has given aspiring culinary talent Tiandra Francis the opportunity to further advance her skills. Ms. Francis recently embarked on an internship in New York City, where she will learn under the expert guidance of Chef Pino. The Authority's commitment to nurturing local talent and providing avenues for career growth is evident in this collaboration, further solidifying St. Kitts as a destination that fosters dreams and talent.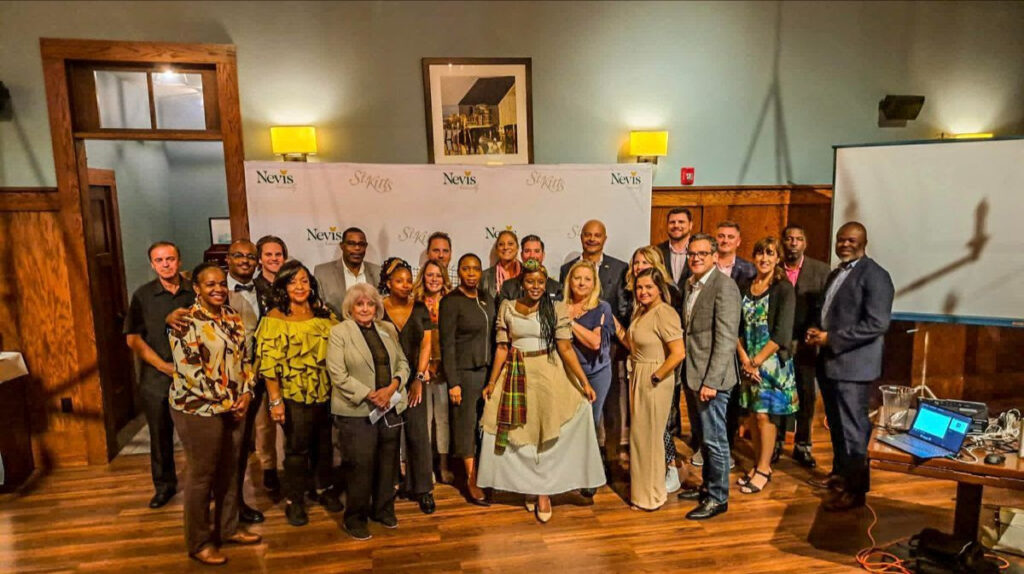 Demonstrating its commitment to forging strong partnerships and ushering in a new era of tourism, the St. Kitts Tourism Authority partnered with the Nevis Tourism Authority and hoteliers from both islands to host a series of highly successful travel trade and media events in prominent US cities. Hosting events in Boston, Connecticut, New Jersey, and New York as part of the 2023 US Road Show, St. Kitts and Nevis attracted an impressive turnout of 280 attendees from renowned travel writers and travel agencies. The overwhelming response from these industry influencers highlights the growing allure of St. Kitts and Nevis as a premier destination.

Following on the heels of a highly successful road trip, the Authority also engaged in a series of Canadian marketing initiatives. These events involved international airline partners, agencies, travel trade representatives, and media professionals. Notably, more than 40 influencers attended the key media event which highlighted the culture and recently established "Kittitian Rum Master' program. One of the highlights of these meetings was fruitful discussions with Air Canada Vacations. During the meetings, it was cemented that the Canadian market holds great potential for St. Kitts. Airlift to St. Kitts from Canada has seen a remarkable increase of up to 66%. This enhanced connectivity will undoubtedly facilitate greater accessibility for Canadian travelers.

"We are thrilled by the tremendous support and enthusiasm we received at our travel trade and media events," exclaimed Ellison "Tommy" Thompson, CEO of the St. Kitts Tourism Authority. "The sheer number of attendees showcases the enduring appeal of St. Kitts, and we are excited to welcome travelers from around the world to experience our unparalleled beauty and warm hospitality."

On World Tourism Day 2023, St. Kitts rallied around the global celebration, highlighting the importance of responsible tourism and sustainable development. "The significance of World Tourism Day cannot be understated," emphasized Hon. Marsha T. Henderson, Minister of Tourism. "As guardians of our ecosystems, we have embarked on a transformative journey marked by green investments. St. Kitts, with its breathtaking landscapes, crystal-clear waters, and diverse flora and fauna, serves as a reminder of the urgent need to protect and preserve our natural treasures. Therefore, we have undertaken comprehensive measures to minimize the ecological footprint of our tourism industry and promote responsible practices throughout every sector."

The Ministry of Tourism and the St. Kitts Tourism Authority, an exemplar of unwavering commitment to enhancing the Kittitian economy, commences the 2023-2024 tourism season with an awe-inspiring display. Marking the occasion, Minister Henderson proudly announced 18 inaugural cruise calls, headlined by the world's largest ship, Icon of the Seas, scheduled to visit on 30 January, 2023. With 342 cruise calls anticipated for the upcoming season, St. Kitts expects to welcome a staggering 857,488 passengers, firmly cementing its position as a foremost cruise destination.

Demonstrating remarkable progress in airlift, the destination also looks forward to the arrival of JetBlue, commencing thrice-weekly flights starting 02 November 2023. Additionally, Air Canada has bolstered its capacity, while United Airlines has expanded services through August 2024. Regional airlift has also witnessed a robust boost with the introduction of interCaribbean Airways and Caribbean Airlines. Collectively, this results in an impressive 14% system-wide increase in airlift capacity for the 2023-2024 winter season, ensuring seamless accessibility for travelers.

Deputy CEO of the St. Kitts Tourism Authority, Melnecia Marshall expressed, "With these noteworthy developments and a solid dedication to enhancing the Kittitian economy, St. Kitts firmly establishes itself as a premier tourist destination. The 2023-2024 tourism season promises extraordinary experiences for all visitors, underscoring the island's commitment to growth, and innovation, and providing an unforgettable escape."

St. Kitts continues to elevate the paradisiacal experience for visitors worldwide as the destination welcomes the upcoming winter season.