Published 18 October 2023
Basseterre
Buckie Got It Media Source
MINISTER DUGGINS REPORTS ON HIS ACTIVE PARTICIPATION IN THE CARIBBEAN WEEK OF AGRICULTURE 2023 CONFERENCE IN THE BAHAMAS
BASSETERRE, St. Kitts, October 18, 2023 (SKNIS) – Minister of Agriculture in the Federal Cabinet, the Honourable Samal Duggins, recently participated in the Caribbean Week of Agriculture 2023 Conference, an experience he said would ultimately lead to the advancement of agricultural production here in St. Kitts and Nevis.
The Caribbean Week of Agriculture 2023 kicked off on October 10th under the theme "Accelerating Vision 25 By 2025", signifying the region's commitment to the objective established in 2018 to reduce food imports by 25% by 2025.
The event brought together decision-makers from the public and private sectors as well as experts, representatives of international agencies, and agricultural producers for four days of deliberations aimed at strengthening the role of agriculture as a driving force for economic development in Caribbean countries.
Speaking on the Wednesday, October 18 edition of InFocus, Minister Duggins said one of the key takeaways from the conference was the need for the region to embrace the use of technologies in agriculture practices.
"We have to embrace technology, whether it is in protected agriculture where we optimize production to the use of machinery. We also talked about water conservation, from the use of identifying where we have proper resources of water, mapping our geographical landscape and utilizing that to channel and store water using the technology to make sure that we are doing things in the best way possible," the minister said.
Discussions also centered around the future of the fishing sector in the region, which in most countries is currently being threatened by a number of factors including overfishing, as well as changing water temperatures and the influx of sargassum, both of which are associated with climate change.
As part of the conference, Minister Duggins and the other participants were given tours of various farms in the Bahamas to see firsthand the technology that can be used to bolster agricultural production.
Minister Duggins said, "They have been embracing technology significantly and I was impressed with some of their indoor farming operations and I see that St. Kitts and Nevis is moving in that direction as well. So I was able to observe some of their best practices, so I can now share with our farmers and make sure that we are on the right path."
The Caribbean Week of Agriculture 2023, recognized as the premier event on agriculture in the region, was organized by the Inter-American Institute for Cooperation on Agriculture (IICA).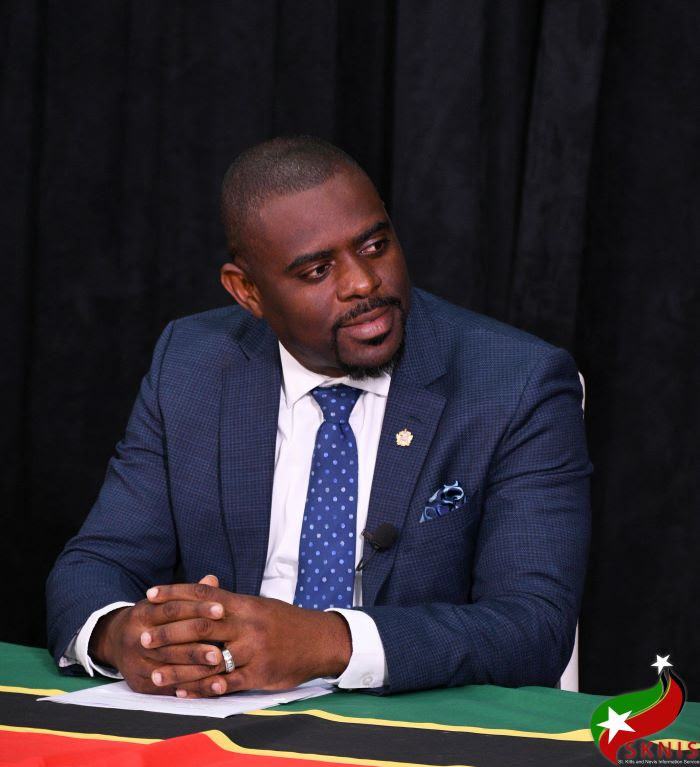 HON. SAMAL DUGGINS