Published 29 August 2021
Basseterre
Buckie Got It, St. Kitts and Nevis News Source
Jamaica has today surpassed 500,000 vaccinations.
This is a big milestone for Jamaica and we are well on the way to meeting our target of 700,000 vaccinations by the end of September.
We encourage all Jamaicans to take the vaccine; you are not doing it for any other reason but for the preservation of your own lives and those of your loved ones.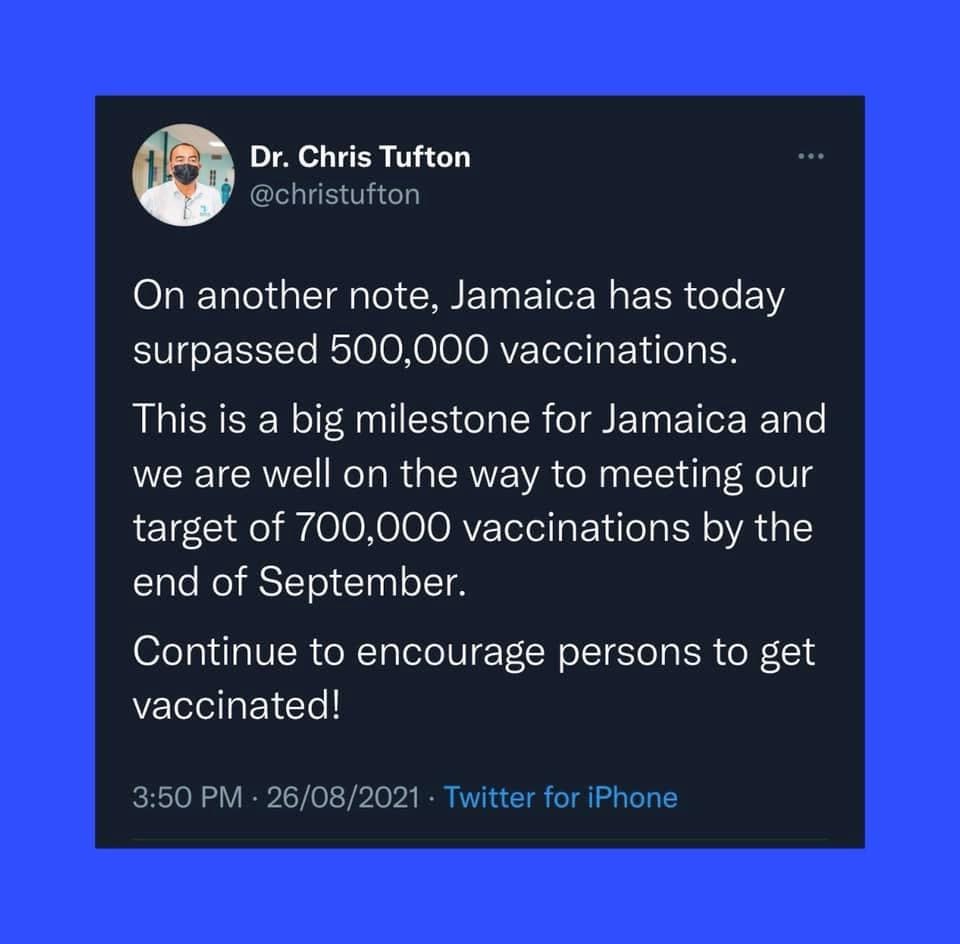 GetVaccinated #VaccinateJa #StaySafeVaccinate #everyvaxcounts #GetVaccinatedGetBackToLife 🇯🇲