Published 1 October 2021
Basseterre
Buckie Got It, St. Kitts and Nevis News Source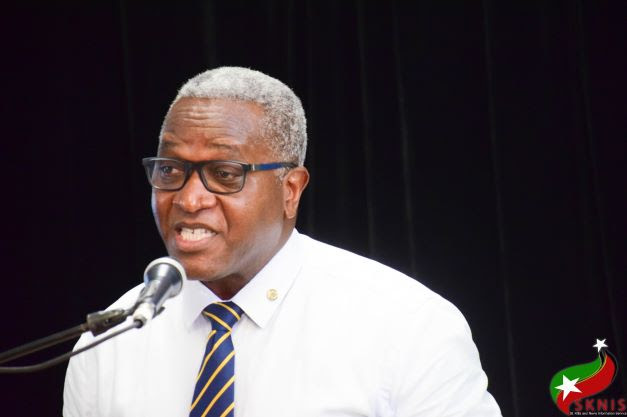 DR. WILKINSON APOLOGIZES FOR DELAYS IN COVID-19 TEST RESULTS
Basseterre, St. Kitts, September 30, 2021 (SKNIS): Dr. Cameron Wilkinson, Medical Chief of Staff of the Joseph N. France General Hospital, apologized for the delay in COVID-19 test results that has contributed to some persons staying a bit longer in quarantine.
"We feel your pain but I want to reassure you that we have been working around the clock to make sure that we correct this," Dr. Wilkinson stated at the Prime Minister's Monthly Press Conference on September 28, 2021. "The truth of the matter is [that] we were in the peak of our third wave [and] we were doing a significant number of tests."
Dr. Wilkinson said that between September 01 to 25, 2021, there were a total of 8,431 tests carried out for the coronavirus. That is an average of 383 tests done on the six working days that the laboratories operate.
Three private laboratories offer COVID-19 tests in St. Kitts. They are Next Generation (NexGen) Medical Laboratory with a capacity of 150 to 300 tests per day, Avalon Medical Laboratory which can run 20 to 40 tests per day, and Quality Diagnostic Laboratory (QDL) that has a capacity for eight to 12 tests per day.
Over the aforementioned 25-day period, NexGen processed 6,753 COVID-19 samples, Avalon processed 1,500 samples, while QDL ran 178 samples.
Dr. Wilkinson noted that contact tracing is carried out for every positive case.
"Sometimes one contact would have about 40 other contacts so you can understand the volume of work that the Ministry of Health has had to be doing over the past few days," the Medical Chief of Staff stated. "… Again, I apologize for the delay, but I want you to understand that a number of us have been having sleepless nights trying to make you safe."
Dr. Wilkinson said that he understands why persons are eager to be released from quarantine. However, he cautioned that health authorities are unwilling to compromise the community by prematurely releasing individuals from quarantine. That decision must be informed by medical science.