Published 18 November 2021
Basseterre
Buckie Got It, St. Kitts and Nevis News Source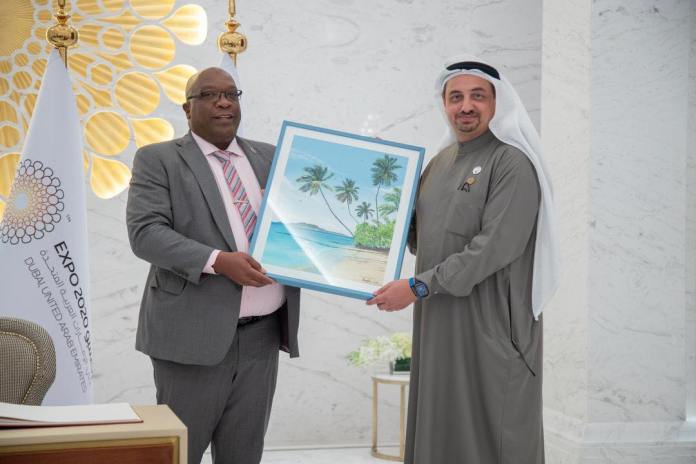 Prime Minister Dr Timothy Harris attended the National Day celebrations of St Kitts and Nevis at the Dubai Expo 2020 on Tuesday. During the ceremony, he commended the support that the people and government of the United Arab Emirates (UAE) showed in facilitating St. Kitts and Nevis' participation in EXPO 2020.
PM Harris led a high-level delegation from St Kitts and Nevis, including Eugene Hamilton- Minister of Social Development and Gender Affairs, Ambassador Ian MacDonald Liburd- the Permanent Representative to the United Nations, Gurdip Dev Bath- Special Representative of St Kitts and Nevis.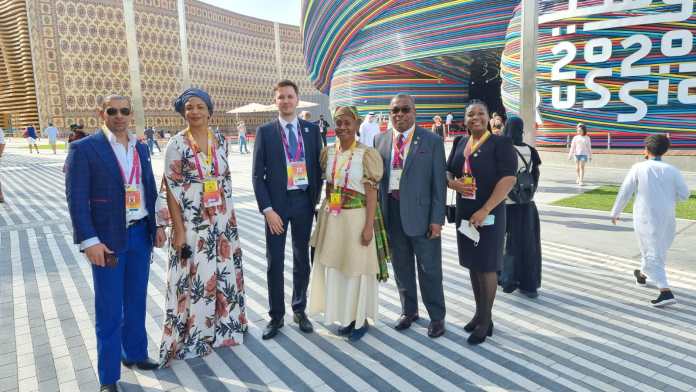 While expressing his gratitude to the Government of the UAE, PM Harris said that the high pace of development by UAE is an inspiration for the several small developing states. PM added that St Kitts and Nevis share long-standing friendly ties with UAE, and the country is working towards strengthening the bilateral relationship, advancing their common interests, and facilitating collaboration.
PM Harris referred to EXPO 2020 as a "powerful symbol and a catalyst for bringing our peoples together". He highlighted the move by the Government of UAE on bringing all people from different nations and with different cultures on one platform where people share their views and showcase their innovations to tackle the common problems.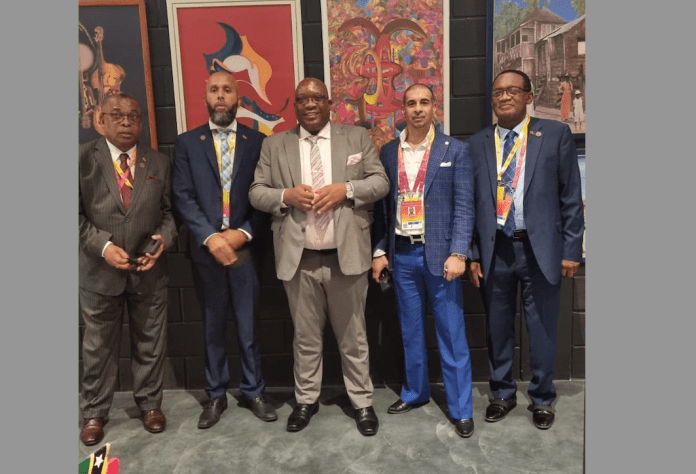 Prime Minister emphasized that UAE provided a platform to showcase the varied and yet similar cultural expressions. He said people could express their views on a common cause and create opportunities for having a more connected partnership at Expo 2020.
PM Harris stated, "St. Kitts and Nevis is working towards becoming a sustainable and eco-friendly tourism destination; hence our strategic focus, during EXPO2020, on sustainability. We are a small nation with big ambitions. We are resolved to reduce our dependency on fossil fuels by reorienting our policies, investments, and legislative focus on wind, solar and geothermal energy. Currently, we are developing one of the largest solar farms in the Caribbean, and we welcome partnership in these endeavours."
PM Harris noted that the UAE government is partnering with several Small Island Developing States like St Kitts and Nevis, which further provide them with the opportunities to showcase their innovations, plans, cultural heritage, technological advancement and opportunities for development and investment in key sectors on a global stage.
https://associatestimes.com/st-kitts-and-nevis-celebrates-national-day-at-expo-2020-in-dubai/?fbclid=IwAR3yCsl8qauAbtSq-1xam8cPagcNoV9wUwkPmXQAOjbnnNDQPrVcLMCXX40