Published 19 October 2023
Basseterre
Buckie Got It, St Kitts and Nevis News Source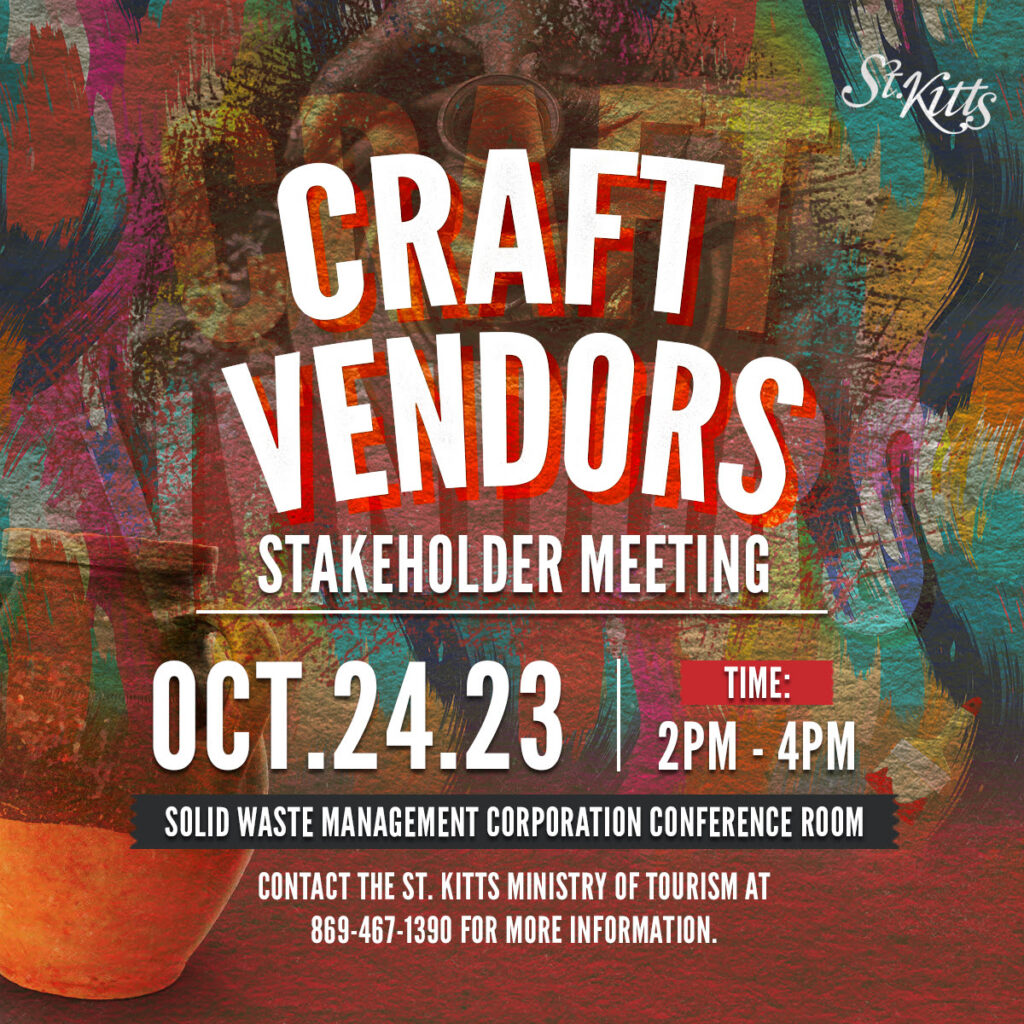 Attention All Craft Vendors!
The Ministry of Tourism has scheduled an important stakeholder meeting, and we need your presence and input. The meeting will be held on Tuesday, 24 October 2023 at the Solid Waste Management Corporation Conference room at 2:00 p.m.
This meeting is a crucial opportunity to discuss and collaborate on ways to enhance our craft industry's presence within the tourism sector.
Your presence and valuable input are highly encouraged.