Published 16 November 2023
Basseterre
Buckie Got It, St Kitts Nevis News Source
Ministry of Sustainable Development collaborates on Mangrove Restoration Training
BASSETERRE, St Kitts, 17 November 2023 – The Ministry of Sustainable Development through the Public Sector Investment Program (PSIP) supported the International Union for Conservation of Nature (IUCN) who led a four-day mangrove restoration training. It took place from 7 – 10 November 2023 at Reggae Beach Pond and Major's Bay Pond with key stakeholders. The training was guided by the theme "Improving Environmental Management through Sustainable Land Management in St. Kitts and Nevis".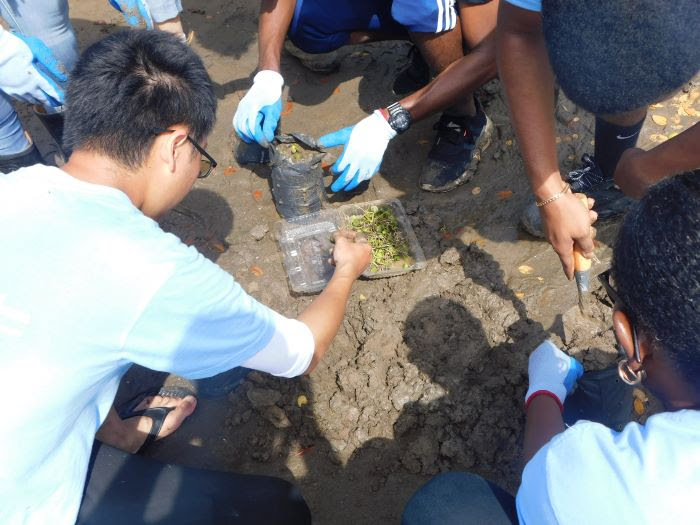 Facilitated by Dr. Milena Berrocal, IUCN Restoration Expert, the focus of the training was for stakeholders to understand the importance of mangroves, learn how to assess them, and learn/demonstrate low-cost mangrove restoration techniques.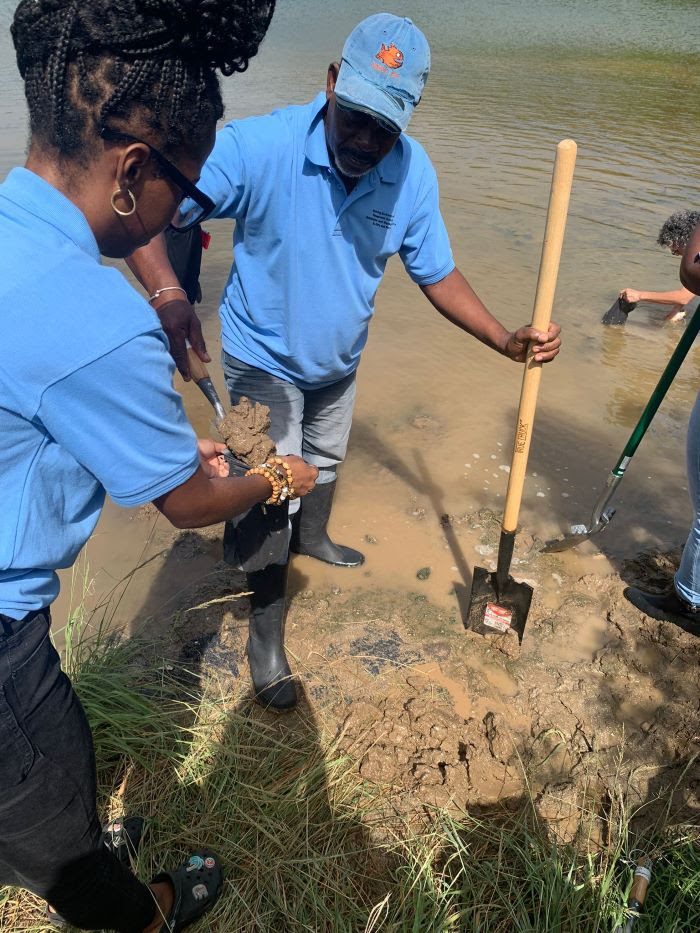 Department of Environment, Department of Marine Resources (St. Kitts and Nevis), Department of Physical Planning and Environment (Nevis) and a research student all benefitted from the training that included a day of theory and three days of practical work in Mangrove Ecosystems in St. Kitts.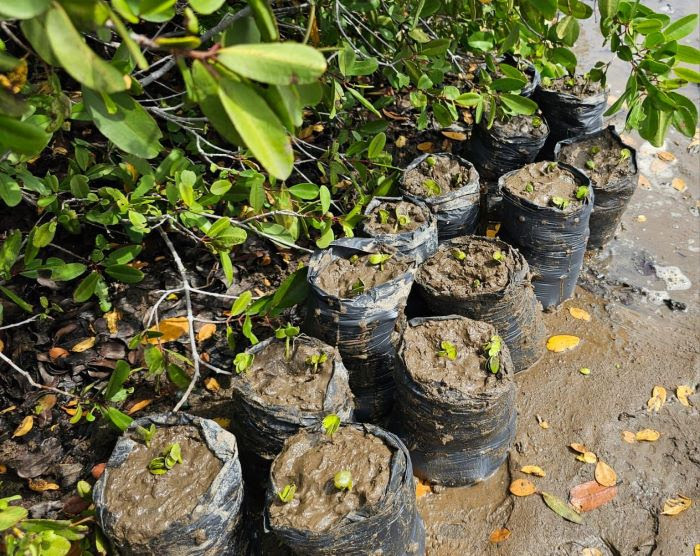 At the end of the training, participants were able to establish nurseries at one of the sites. It contained seedlings that will be maintained. The growth will be monitored until next year when the plants will be planted during the rainy season when they are large enough.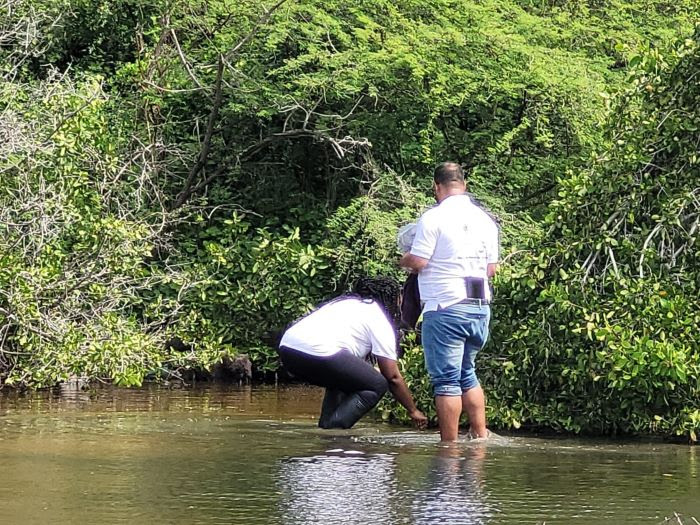 The aim of the project, which is funded through the Global Environment Facility (GEF), is to restore at least twenty hectares of mangroves.