Published 21 November 2023
Basseterre
Buckie Got It, St Kitts and Nevis News Source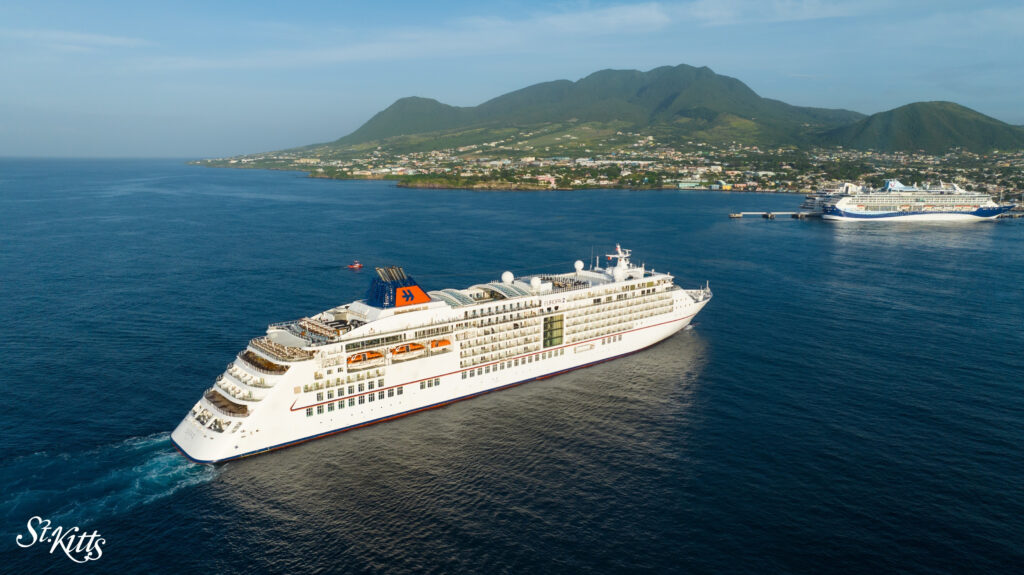 Basseterre, St. Kitts (21st November 2023) – Culturally rich and unique offerings await as the MS Europa 2, a beacon of elegance, anchored in St. Kitts on the 21st of November 2023. This inaugural cruise call marks a significant occasion, signaling a new era of sophisticated travel and economic opportunities.
Operating this vessel is Hapag-Lloyd Cruises, renowned as a leader in innovative and world-class cruising experiences. Blending impeccable service, refined sophistication, and cutting-edge design, MS Europa 2 consistently proves why it is hailed as one of the most distinguished luxury ships ever to grace the seven seas. Carrying a guest capacity of 500 passengers, the vessel boasts an unrivaled staff-to-guest ratio, ensuring a high level of personalized attention.
The arrival of MS Europa 2 adds to the successes of the 2023-2024 cruise season. This maiden voyage turns a new leaf in the island's tourism narrative, uncovering a treasure trove of opportunities and paving the way for remarkable economic prosperity for Kittitians.
The presence of MS Europa 2 during the 2023-2024 cruise season brings a wave of exhilaration, echoing throughout St. Kitts. In the words of Minister of Tourism, Honourable Marsha T. Henderson, "The arrival of MS Europa 2 marks a defining moment for our nation, epitomizing our commitment to celebrating the art of hospitality and creating a destination truly poised to deliver luxury experiences. Further underscoring my commitment as Minister of Tourism to expand our cruise offerings, the presence of MS Europa 2 represents a significant milestone in our ongoing efforts to elevate the cruise experience in St. Kitts. As we continue to focus on infrastructure development, strengthen our cruise line partnerships, and diversify our existing cruise product, I am elated that our efforts have resulted in the heightened confidence of luxury cruise lines coming to our shores."
With MS Europa 2 as one of the destination's newest partners, St. Kitts stands ready to create and deliver unforgettable memories for all of its guests.