Your Journey to the Rainforest begins at Wingfield Estate, Old Road via an open Safari truck. You will enjoy the Historic village of Old Road where Sir Thomas Warner, along with his family and 14 others, began the first permanent European settlement in the Leeward Islands. On your way to the forest you will see a number of interesting Carib petroglyphs and also Wingfield Estate which is one of the oldest plantations on the island and also the gateway to the rain forest. Enjoy the warm cool tropical breeze amidst the lush tropical forest as we journey along the Peter Manning Trail.
This will give you the experience of cacophonous sounds of crickets, toads, green tree frogs, birds, and the chatter of monkeys warning each other of your presence. Listen to the moaning of the wind through the trees, and the soughing of the gentle breezes through the leaves. Experience an "AHA" moment been in fresh atmosphere of the tropical rainforest.
Dress: Wear comfortable hiking shoes and clothing.
Fresh local fruits, drink and snack will be served after the tour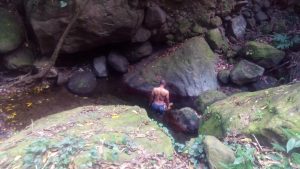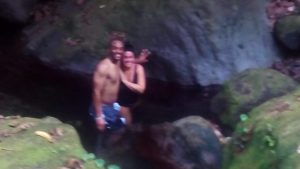 Rates
Adult $50
Child $25 (Under age of 12)
Duration
2-3 hours